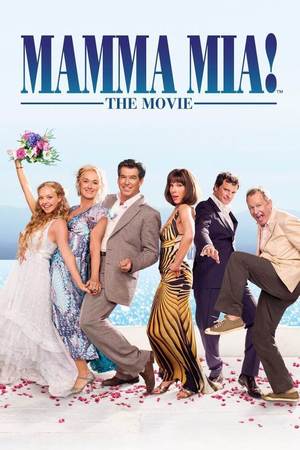 Mamma Mia!
4:15pm - Sunday, May 12, 2019
We know exactly what you can do with your mamma on Mother's Day: You can dance, jive, and have the time of your life with MAMMA MIA! on the big screen (with even bigger sound) at The Rio Theatre!
Based on the 1999 smash-hit "jukebox musical" MAMMA MIA!, the film's A-list cast is practically second-fiddle to the film's real star: Abba's greatest hits. The story follows independent, single mother Donna (Meryl Streep), who owns a small hotel on a Greek island and is about to marry off the spirited young daughter, Sophie (Amanda Seyfried), who she has raised alone. Unbeknownst to Donna, Sophie has secretly invited three of her mother's ex-lovers in the hopes of finding her biological father. Hilarity ensues! Songs featured in the film include ABBA hits like "Super Trouper", "Lay All Your Love on Me", "Dancing Queen", "Knowing Me, Knowing You", "Take a Chance on Me", "Thank You for the Music", "Money, Money, Money", "The Winner Takes It All", "Voulez-Vous", "SOS" and the film's title track. Also starring Stellan Skarsgård, Pierce Brosnan, Colin Firth, Julie Walters, Christine Baranski, Dominic Cooper.
"It's impossible not to go along with the feeling when such a strangely life-affirming song as Dancing Queen is blasted in your ears." (Washington Times)
"The movie's spirit is somewhere between High School Musical and Hedwig and the Angry Inch; it's at once dorkily wholesome and proudly slutty." (Slate)
Sunday, May 12
Doors 3:45 pm | Movie 4:15 pm
Advance tickets $10.50 | $12.50 at the door
*Minors welcome! Must be 19+ w/ID for bar service and main floor seating.
**Rio Theatre Groupons and passes OK! Please redeem at the door.
MAMMA MIA! (Phyllida Lloyd, 2008 / 108 mins / PG) The story of a bride-to-be trying to find her real father told using hit songs by the popular 1970s group ABBA.
Tickets no longer on sale for this event.
This event is over! Check out our events currently on sale