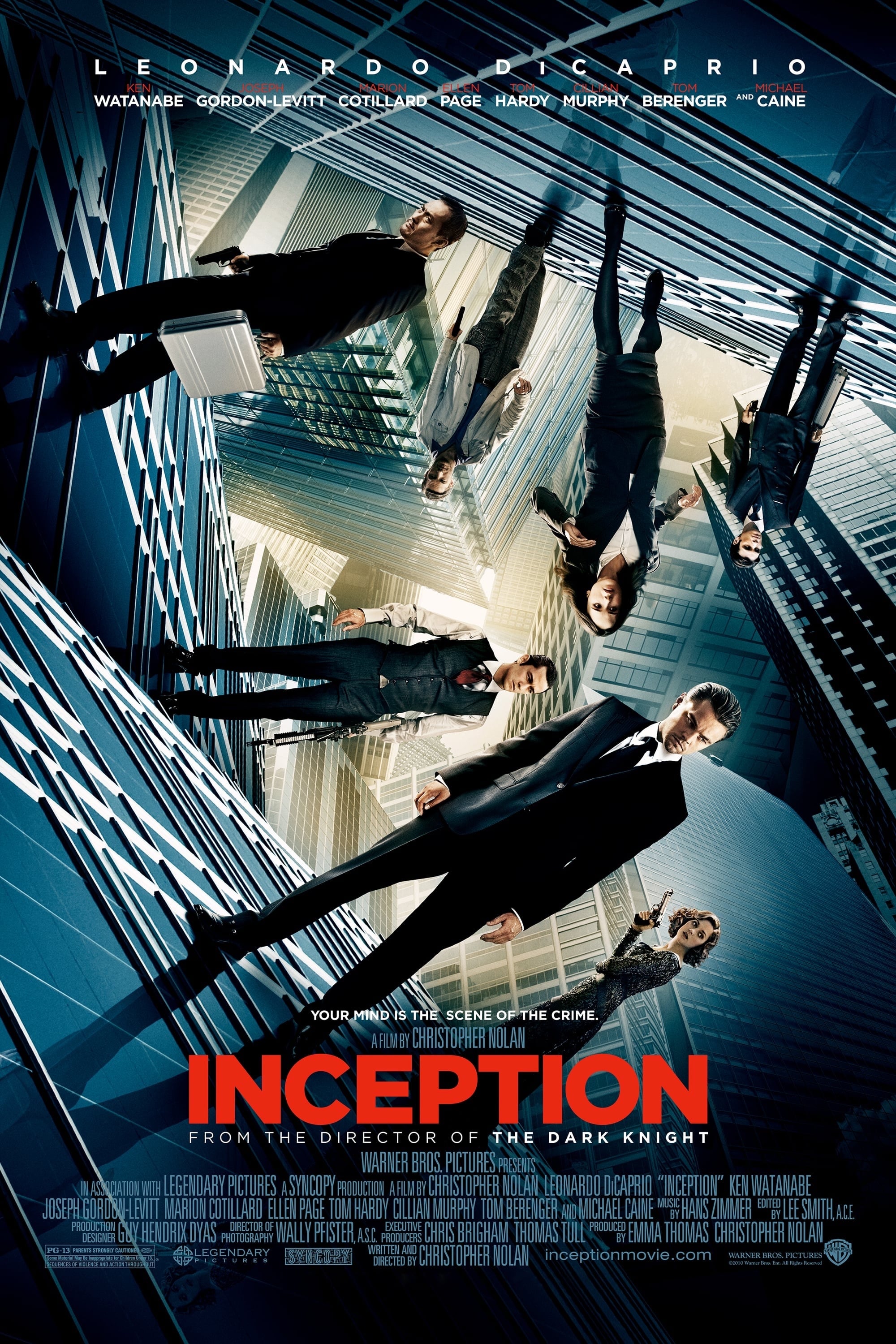 Inception
10:00pm - Friday, Aug 21, 2020
Leonardo DiCaprio stars in Christopher Nolan's 2019 INCEPTION, a psychological sci-fi action thriller set "within the architecture of the mind." DiCaprio stars as Dom Cobb, a thief who possesses the power to enter into the dreams of others – he doesn't steal things, he steals ideas. By projecting himself deep into the subconscious of his targets, he can glean information that even the best computer hackers can't get to. In the world of corporate espionage, Cobb is the ultimate weapon. But even weapons have their weakness, and when Cobb loses everything, he's forced to embark on one final mission in a desperate quest for redemption. This time, Cobb won't be harvesting an idea, but sowing one. Should he and his team of specialists succeed, they will have discovered a new frontier in the art of psychic espionage.
Written, directed and produced by Oscar and Golden Globe nominee Nolan (MEMENTO, THE DARK KNIGHT, 1917, DUNKIRK), INCEPTION is yet another visionary tale from a startlingly original filmmaker who continually raises the bar with every film he makes. Shooting in London, Paris, Tangiers, Calgary and Los Angeles, Nolan's mind-bending film also stars Academy Award® winners Michael Caine and Marion Cotillard, in addition to Ellen Page, Joseph Gordon-Levitt, Tom Hardy, Cillian Murphy, Ken Watanabe, and Tom Berenger.
"Inception rewards the attention it demands." (Rolling Stone Magazine)
"A spectacular fantasy thriller based on Nolan's own original screenplay, Inception is the smartest CGI head-trip since THE MATRIX." (CNN)
"Smart, innovative, and thrilling, Inception is that rare summer blockbuster that succeeds viscerally as well as intellectually." (Rotten Tomatoes)
Friday, August 21
Doors 9:30 pm | Movie 10:00 pm *Start time subject to change.
Advance tickets $15 | $15 at the door.
*Please note: This film screens with a short, pre-emptive bonus feature that gives a special look at Christopher Nolan and his upcoming film TENET, which opens wide in late August.
INCEPTION (Christopher Nolan, 2019 / 148 mins / PGCobb, a skilled thief who commits corporate espionage by infiltrating the subconscious of his targets is offered a chance to regain his old life as payment for a task considered to be impossible: "inception", the implantation of another person's idea into a target's subconscious.
Tickets no longer on sale for this event.
This event is over! Check out our events currently on sale