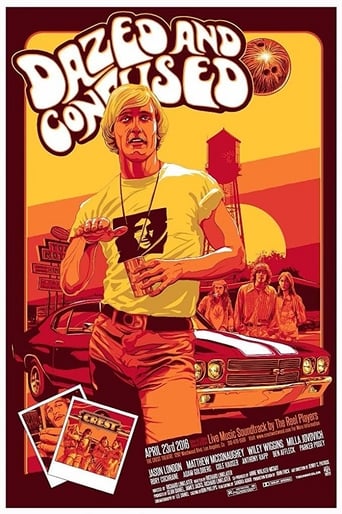 Dazed And Confused
9:10pm - Thursday, Sep 3, 2020
Alright, alright, alright!
Why go cruising the strip or climbing the water tower when you could spend it at your favourite indie movie theatre instead?
Join us at the Rio Theatre for a slice of cult-classic nostalgia that celebrates the best day of high school you never had: Richard Linklater's Dazed and Confused.
As fresh today as it was when it was released in 1993, Linklater's infinitely quotable coming-of-age tale features a truly excellent ensemble cast, an authentically groovy 70s feel, and a pretty killer soundtrack, man. Dazed and Confused might be Linklater's best-loved work, and really showcases his signature rambling, naturalistic style and an approach to storytelling that was so memorable in his breakthrough 1991 indie hit, Slacker. Dazed and Confused manages to take a peek into the cliques and characters of high school in a smart, heartfelt, and often very funny way, revealing an endearing and occasionally profound picture of, "the best years of your life." Starring Jason London, Wiley Wiggins, Matthew McConaughey, Parker Posey, Joey Lauren Adams, Rory Cochrane, Adam Goldberg, Anthony Rapp, Marissa Ribisi, Milla Jovovovovich, and Ben Affleck.
"Bet it makes you wanna dance." - TIME Magazine
Thursday, September 3
Doors 8:40 pm | Movie 9:10 pm *Start time subject to change
Tickets $15 advance | $15 at the door
DAZED AND CONFUSED (Richard Linklater, 1993 / 102 mins, 14A) | The adventures of a group of Texas teens on their last day of school in 1976, centering on student Randall Floyd, who moves easily among stoners, jocks and geeks. Floyd is a star athlete, but he also likes smoking weed, which presents a conundrum when his football coach demands he sign a "no drugs" pledge.
Tickets no longer on sale for this event.
This event is over! Check out our events currently on sale