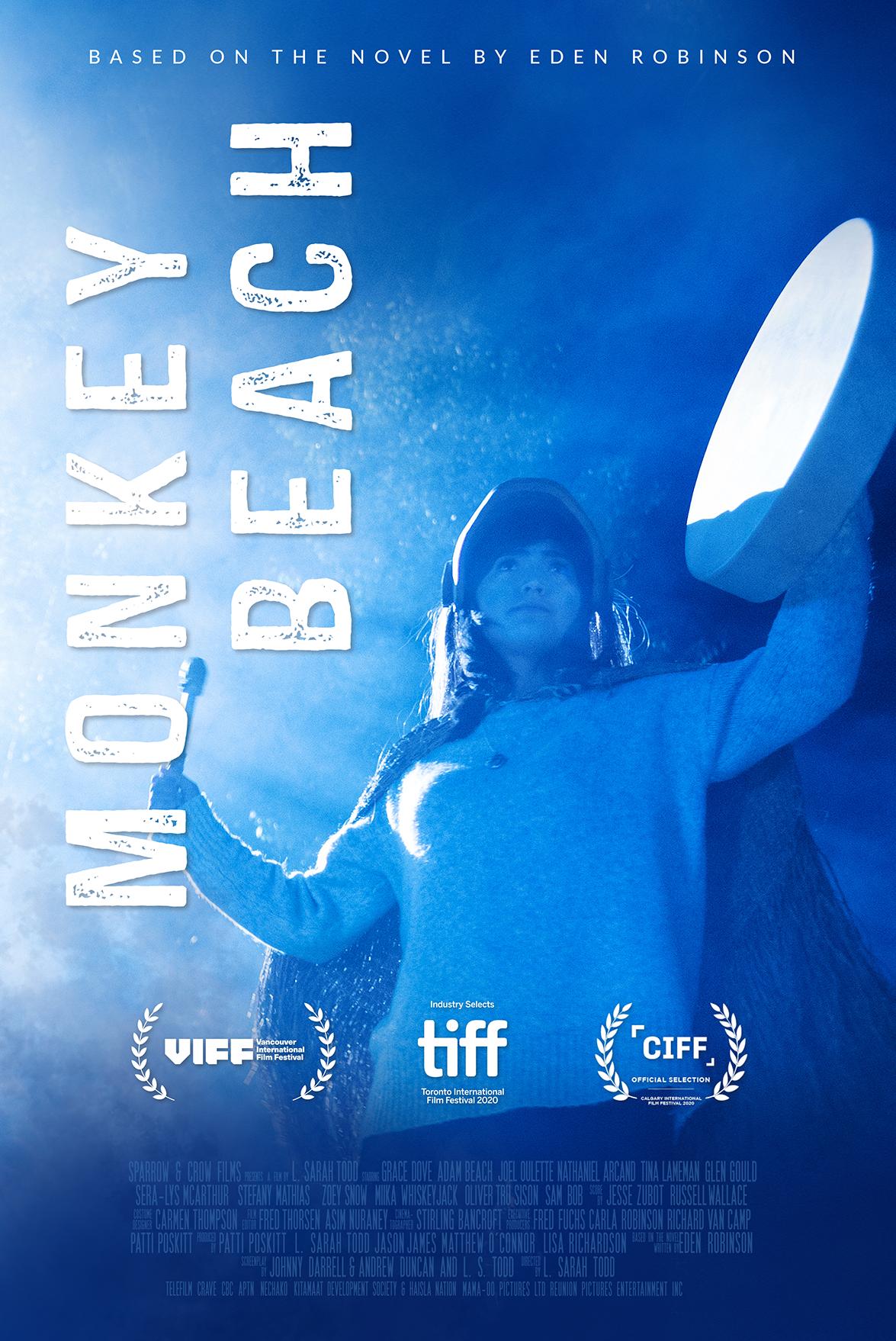 Monkey Beach
3:45pm - Sunday, Nov 22, 2020
Five hundred miles north of Vancouver is Kitamaat, an Indian reservation in the homeland of the Haisla people. Growing up a tough, wild tomboy, swimming, fighting, and fishing in a remote village where the land slips into the green ocean on the edge of the world, Lisamarie has always been different. Visited by ghosts and shapeshifters, tormented by premonitions, she can't escape the sense that something terrible is waiting for her. She recounts her enchanted yet scarred life as she journeys in her speedboat up the frigid waters of the Douglas Channel. She is searching for her brother, dead by drowning, and in her own way running as fast as she can toward danger. Circling her brother's tragic death are the remarkable characters that make up her family: Lisamarie's parents, struggling to join their Haisla heritage with Western ways; Uncle Mick, a Native rights activist and devoted Elvis fan; and the headstrong Ma-ma-oo (Haisla for "grandmother"), a guardian of tradition. With Adam Beach, Nathaniel Arcand, Joel Oulette, Grace Dove, Glen Gould.
MONKEY BEACH – the film, based on 'Monkey Beach' – the novel, was written by Eden Robinson, who is considered one of Canada's best writers. Monkey Beach was her first novel and was published in 7 countries including Published: US, United Kingdom, Canada, Germany, Holland, France, Estonia. 'Monkey Beach' was nominated for two prestigious awards in Canada – the Governor General Award and the Giller Prize. The novel also won glowing reviews from the world press, including: New York Times, London Times, Time Magazine, the Globe and Mail, Washington Post.
"In this supernatural mystery set on the West Coast, [director] Loretta Todd conveys a deep understanding of family and community dynamics and an integral sense of place." (The Georgia Straight)
Sunday, November 22
Doors 3:25 pm | Movie 3:45 pm *Start time subject to change. Please arrive on time.
Advance tickets $15 | $15 at the door
MONKEY BEACH (Loretta Young, 2020 / PG / 105 mins / In English and Haisla, with English subtitles) A young woman with supernatural abilities reflects on profound events in her life as she awaits news of her brother, who has gone missing at sea under questionable circumstances.
Tickets no longer on sale for this event.
This event is over! Check out our events currently on sale