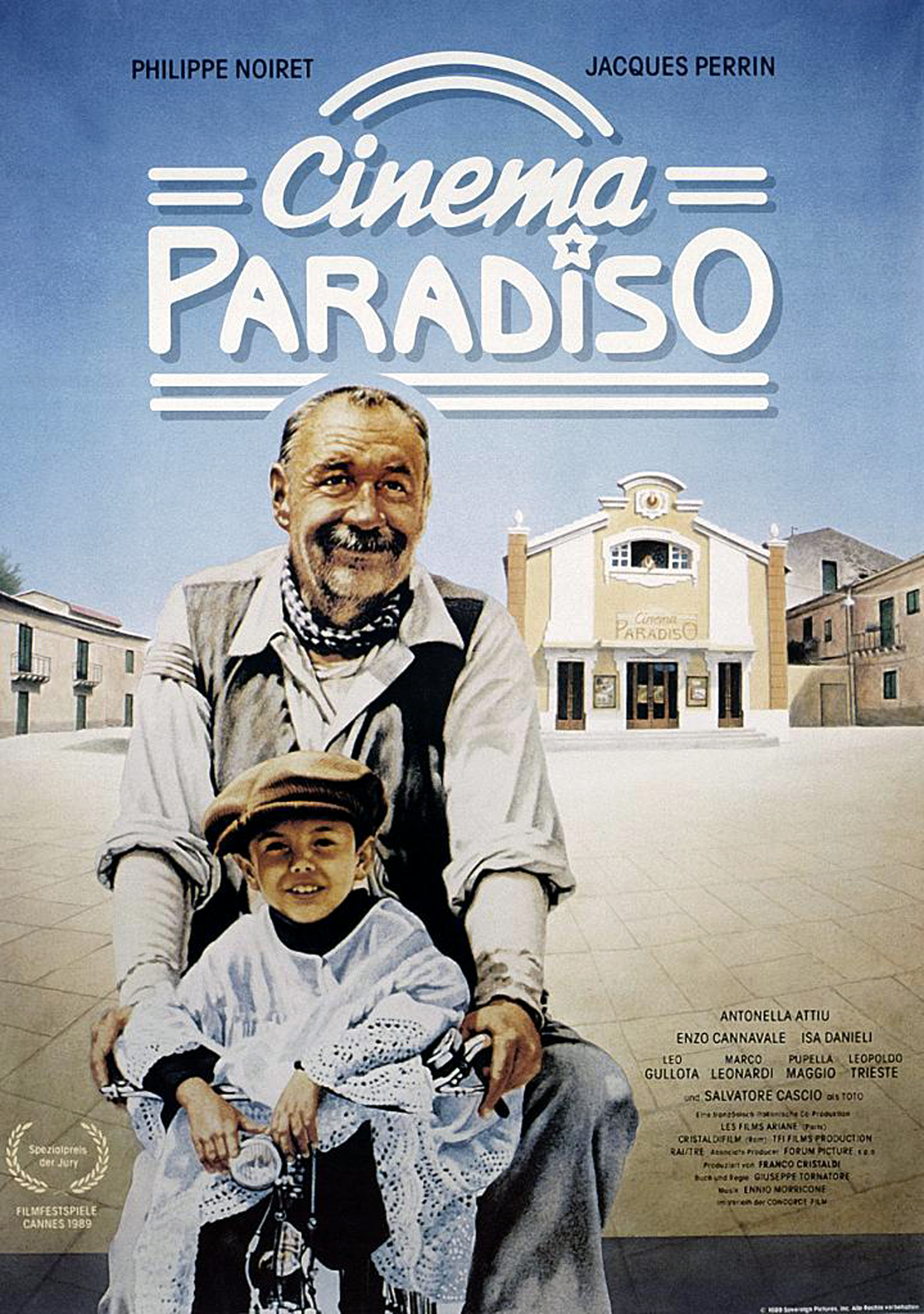 Cinema Paradiso
4:00pm - Sunday, Jun 20, 2021
Young Salvatore Di Vita (Salvatore Cascio) discovers the perfect escape from life in his war-torn Sicilian village: the CINEMA PARADISO movie house, where projectionist Alfredo (Philippe Noiret) instills in the boy a deep love of films. When Salvatore grows up, falls in love with a beautiful local girl (Agnese Nano) and takes over as the Paradiso's projectionist, Alfredo must convince Salvatore to leave his small town and pursue his passion for filmmaking.
"Still rapturous after all these years, CINEMA PARADISO stands as one of the great films about movie love." (The Washington Post)
"One of the most delightful and affecting of all movie endings." (The Daily Mail)
Sunday, June 20 - Encore Screening
Doors 3:35 pm | Film 4:00 pm *Start time subject to change. Please arrive on time.
Advance tickets $15 | $15 at the door
*Theatrical Cut
CINEMA PARADISO "Nuovo Cinema Paradiso" (Giuseppe Tornatore, 1988 / 124 mins / Italian with English subs) | With sweeping cinematography, gorgeous performances, and a heart-tugging nostalgic storyline about childhood and coming-of-age, CINEMA PARADISO remains one of Italy's most beloved cinematic exports. Loosely based on writer/director Giuseppe Tornatore's own life, the story follows a prominent filmmaker recalling the days of his magical boyhood, when he fell in love with movies and formed a deep friendship with the projectionist at his village's theatre.
Tickets no longer on sale for this event.
This event is over! Check out our events currently on sale