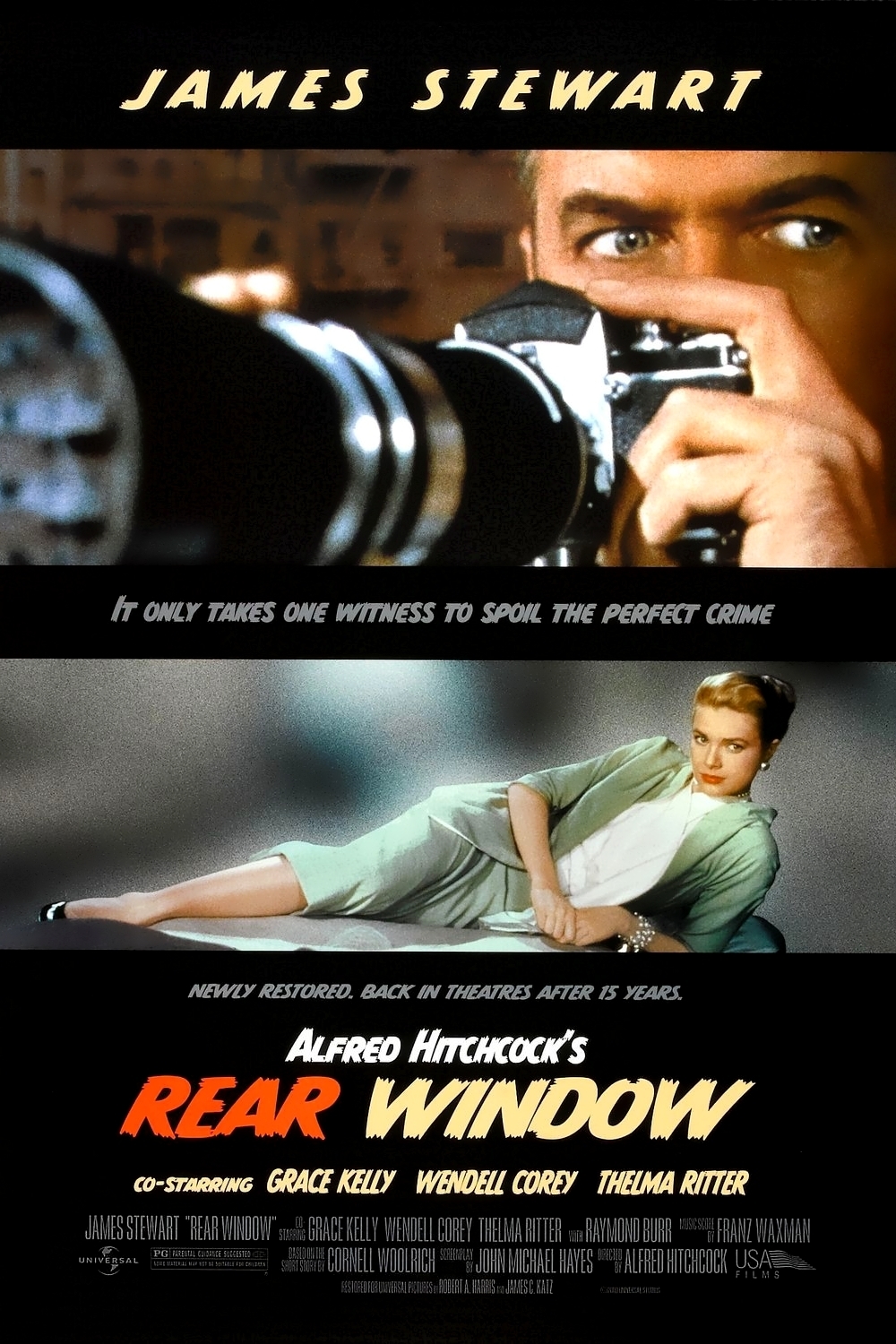 Rear Window
8:45pm - Thursday, Jul 29, 2021
"Mind if I use that portable keyhole?"
Professional photographer L.B. "Jeff" Jeffries (James Stewart) breaks his leg while getting an action shot at an auto race. Confined to his New York apartment, he spends his time looking out of the rear window observing the neighbors. He begins to suspect that a man across the courtyard may have murdered his wife. Jeff enlists the help of his high society fashion-consultant girlfriend Lisa Freemont (Grace Kelly) and his visiting nurse Stella (Thelma Ritter) to investigate. With Raymond Burr.
"Flawless, essetial viewing that would earn more than it's five stars if only Empire would allow it…" (Empire Magazine)
"Alfred Hitchcock's suspense classic is spiffier, sexier and more relevant than ever to a new century of peeping Toms." (Rolling Stone)
"The level of danger and suspense is so far elevated above the cheap thrills of the modern slasher films that REAR WINDOW, intended as entertainment in 1954, is now revealed as art. Alfred Hitchcock long ago explained the difference between surprise and suspense. A bomb under a table goes off, and that's surprise. We know the bomb is under the table but not when it will go off, and that's suspense. Modern slasher films depend on danger that leaps unexpectedly out of the shadows. Surprise. And surprise that quickly dissipates, giving us a momentary rush but not satisfaction. REAR WINDOW lovingly invests in suspense all through the film, banking it in our memory, so that when the final payoff arrives, the whole film has been the thriller equivalent of foreplay." (Roger Ebert)
Thursday, July 29
Doors 8:25 pm | Movie 8:45 pm *Start time subject to change. Please arrive on time.
Advance tickets $15 | $15 at the door
REAR WINDOW (Alfred Hitchcock, 1954 / 112 mins / PG) A newspaper photographer with a broken leg passes time recuperating by observing his neighbors through his window. He sees what he believes to be a murder, and decides to solve the crime himself. With the help of his nurse and girlfriend, he tries to catch the murderer without being killed himself.
*Minors permitted in the balcony. Must be 19+ w/ID for bar service and main floor seating.
**Rio Theatre Groupons and passes OK. Please redeem at the door.
PLEASE NOTE: We've made some changes.
In addition to now requiring patrons to wear masks in the lobby and restroom areas (optional to remove once seated - or while enjoying buttery popcorn!), we kindly ask everyone to arrive early to ensure enough time for seating and concession purchases. For more information on our new Health & Safety Protocols, please visit <http://riotheatre.ca/the-rios-protocols/>
If you didn't bring a mask with you, they are available for purchase at concession for $1.
All of the Rio Theatre's screenings are operating at a sharply reduced capacity. We can't guarantee availability of tickets at the door, so advance tickets for all screening events are strongly recommended. Online sales for every screening automatically end 1 hour before any given showtime.
Venue Location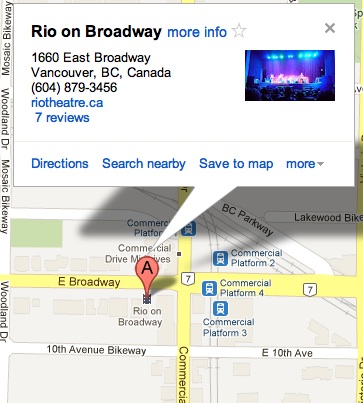 Share this event