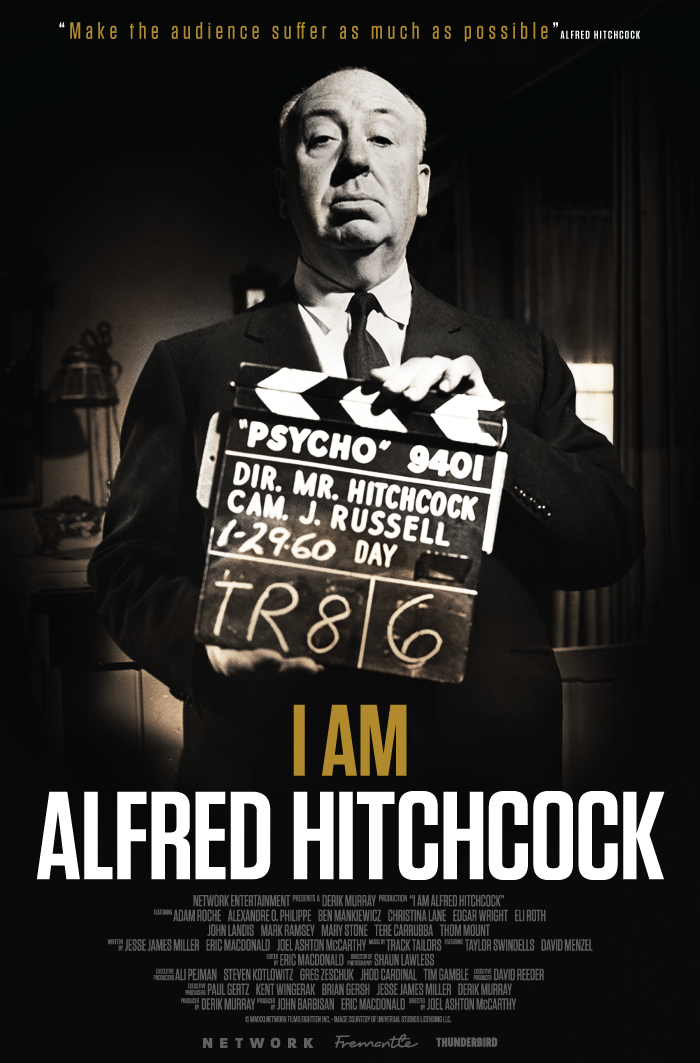 I Am Alfred Hitchcock (With or w/out Rear Window Double Bill Option)
6:25pm - Thursday, Jul 29, 2021
Just as the rules of filmmaking were being written, Alfred Hitchcock was already tearing them up and making his own. From fighting censorship, to using manipulative tactics to control actors, to scandalous content, to meticulous preparation, his six decades of filmmaking revolutionized the visual storytelling medium. Hitchcock's journey was an uphill trek that was rarely celebrated by critics, studios or the Academy in his prolific years.
Hitch wanted the world to see him as a dry witted, genius who was in complete control of every frame of his masterful films, even if it meant his collaborators and wife didn't always get the credit they deserved. Deep down he was a complicated figure who was fueled by an obsession with control, repressed urges, unattainable blondes and an insatiable appetite for the finest foods. Ultimately, he is remembered as an irrepressible personality and an auteur filmmaker, driven to achieve cinematic excellence on every level.
Featuring generous footage from his classic films, personal archive and candid interview material with those who knew him personally as well as Hollywood's most respected luminaries including John Landis, Eli Roth, Edgar Wright and others who draw from his well of inspiration, I Am Alfred Hitchcock is not an old school retrospective on the "Master of Suspense." It's a vibrant, modern look at the life and legacy of a complicated underdog who brought violence, sex and murder out of the shadows and onto the big screen.
Thursday, July 29 Director Joel McCarthy in attendance for Q&A!
Doors 5:50 pm | Movie 6:25 pm *Start time subject to change. Please arrive on time.
Single film tickets $15 | $15 at the door
Why not make it a double feature with REAR WINDOW (Director Joel McCarthy's pick!) at 8:45 pm?!
Double Bill tickets $22 | $22 at the door
I AM ALFRED HITCHCOCK (Joel McCarthy, 2021 / 80 mins / PG) Interviews and archival footage weave together to tell the story of the Master of Suspense, one of the most influential and studied filmmakers in the history of cinema.
*Minors permitted in the balcony. Must be 19+ w/ID for bar service and main floor seating.
**Rio Theatre Groupons and passes OK. Please redeem at the door.
PLEASE NOTE: We've made some changes.
In addition to now requiring patrons to wear masks in the lobby and restroom areas (optional to remove once seated - or while enjoying buttery popcorn!), we kindly ask everyone to arrive early to ensure enough time for seating and concession purchases. For more information on our new Health & Safety Protocols, please visit <http://riotheatre.ca/the-rios-protocols/>
If you didn't bring a mask with you, they are available for purchase at concession for $1.
All of the Rio Theatre's screenings are operating at a sharply reduced capacity. We can't guarantee availability of tickets at the door, so advance tickets for all screening events are strongly recommended. Online sales for every screening automatically end 1 hour before any given showtime.
Venue Location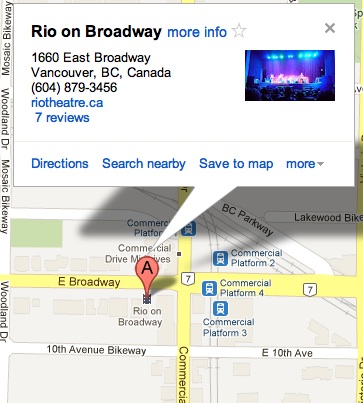 Share this event