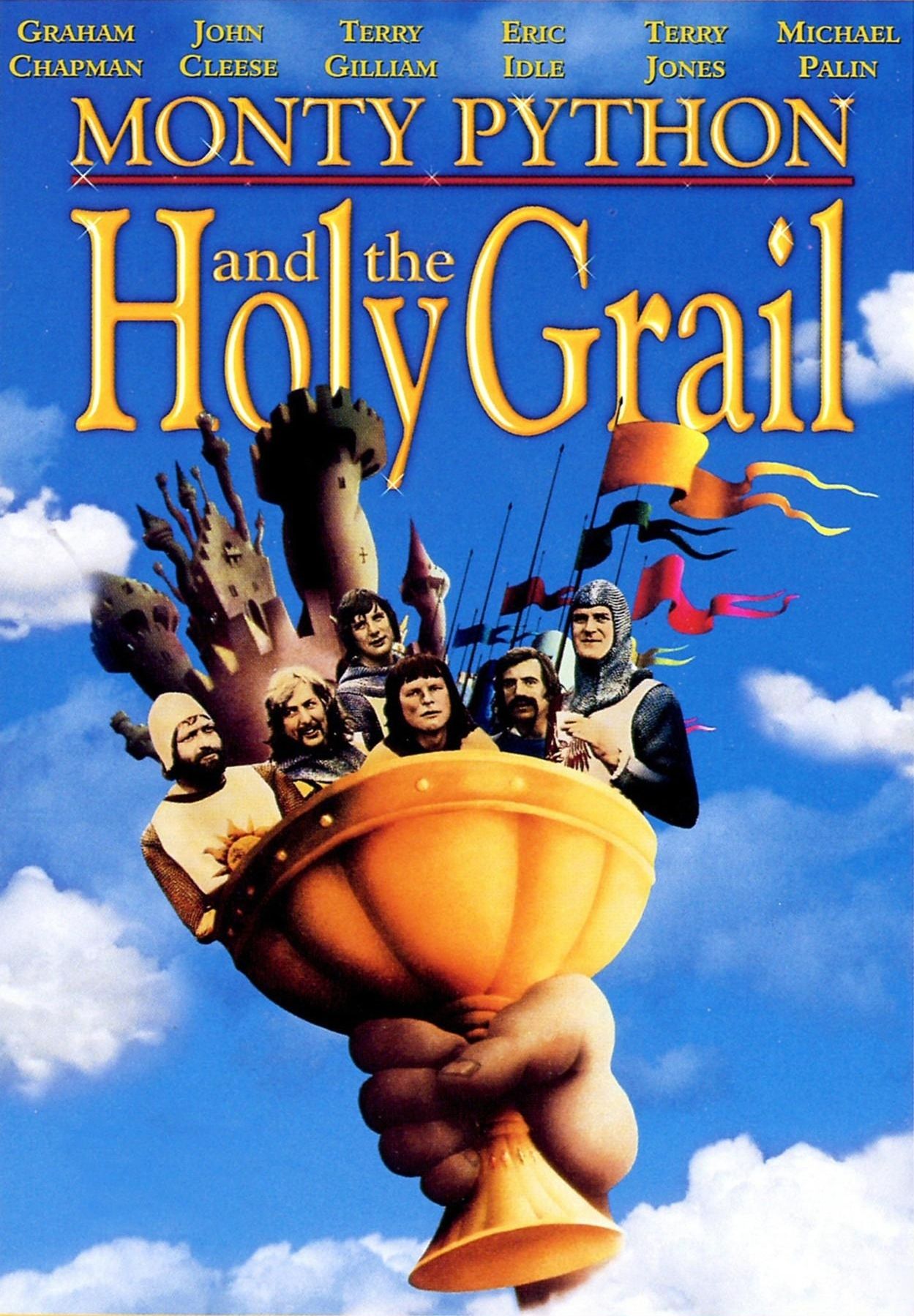 Monty Python and the Holy Grail
2:00pm - Saturday, Jan 1, 2022
The Rio Theatre has the cure for what ails you on Saturday, January 1. We are kicking off a fresh and shiny, brand-spankin' new 2022 with our annual Holiday Hangover Marathon Movie Day, a tradition that (this year) will feature MONTY PYTHON AND THE HOLY GRAIL, WALK HARD: THE DEWEY COX STORY, THE BIG LEBOWSKI (every year, dude!), and PULP FICTION.
You can see one, or roll with us all darn day for one sweeeet price. (Yes, you read that right, Ringo.)
As high-larious today as it was upon its release in 1975, this is Monty Python's comedic send-up of the grim circumstances of the Middle Ages - as told through the story of King Arthur and framed by a modern-day murder investigation. When the mythical king of the Britons leads his knights on a quest for the Holy Grail, they face a wide array of horrors, including a persistent Black Knight, a three-headed giant, a cadre of shrubbery-challenged knights, the perilous Castle Anthrax, a killer rabbit, a house of virgins, and a handful of rude Frenchmen. With Graham Chapman, John Cleese, Eric Idle, Terry Gilliam, Terry Jones, Michael Palin, Connie Booth.
"A cult classic as gut-bustingly hilarious as it is blithely ridiculous, MONTY PYTHON AND THE HOLY GRAIL has lost none of its exceedingly silly charm." (Rotten Tomatoes)
"So unnecessarily gorgeous, there are moments where it feels like Tarkovsky with drag and farting." (Time Out Magazine)
"The Python team's surreal take on the legend of Camelot bursts with inspired lunacy." (Total Film)
Saturday, January 1
Doors 1:30 pm | Movie 2:00 pm *Start time subject to change. Please arrive on time.
Individual Movie Tickets $13 advance | $13 at the door
MONTY PYTHON AND THE HOLY GRAIL (Terry Gilliam & Terry Jones, 1975 / 91 mins / PG) King Arthur, accompanied by his squire, recruits his Knights of the Round Table, including Sir Bedevere the Wise, Sir Lancelot the Brave, Sir Robin the Not-Quite-So-Brave-As-Sir-Lancelot and Sir Galahad the Pure. On the way, Arthur battles the Black Knight who, despite having had all his limbs chopped off, insists he can still fight. They reach Camelot, but Arthur decides not to enter, as "it is a silly place".
Tickets no longer on sale for this event.
This event is over! Check out our events currently on sale