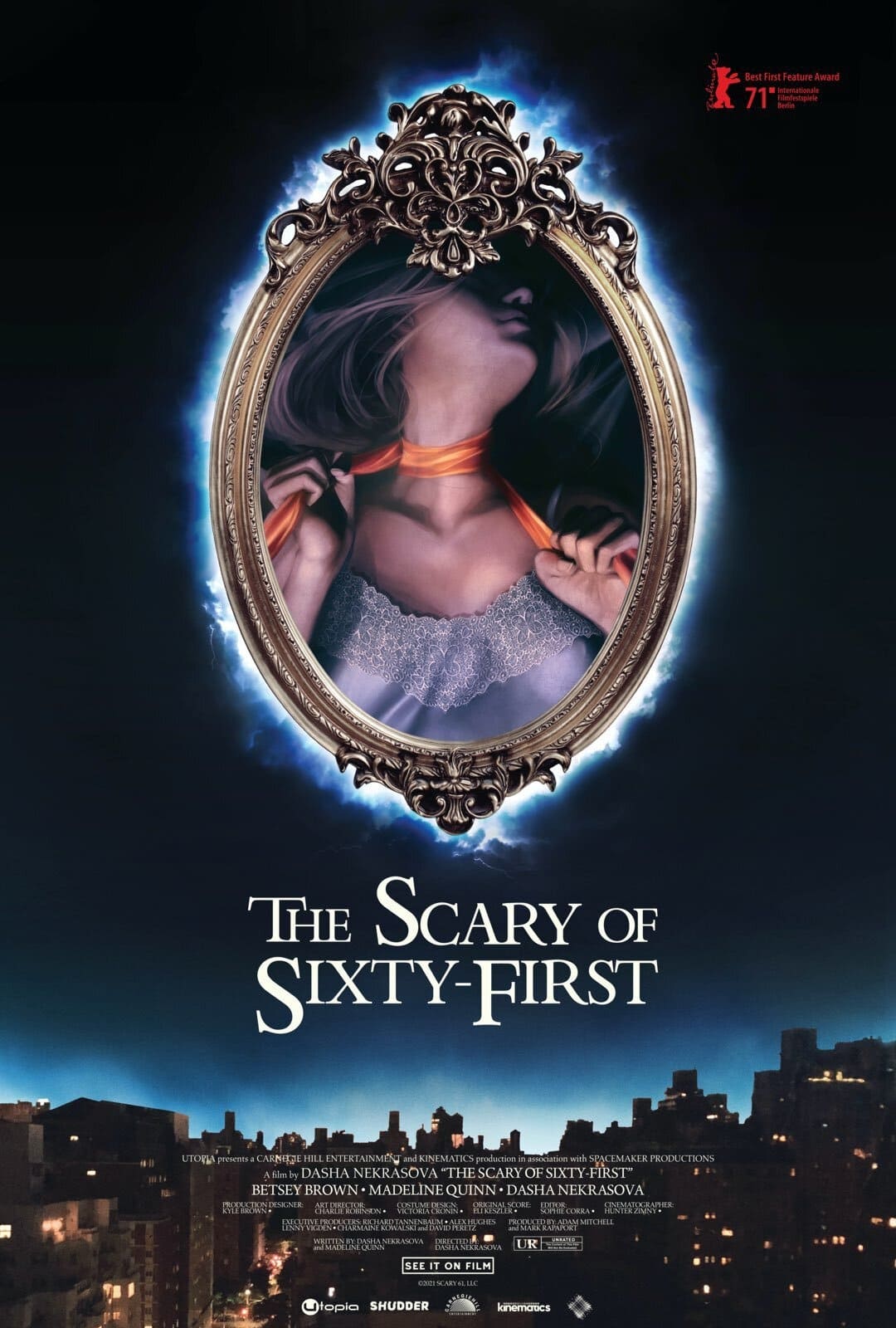 The Scary of Sixty-First #MonsterMonday
9:15pm - Monday, Jan 17, 2022
While out apartment hunting, college pals Noelle and Addie stumble upon the deal of a lifetime: a posh duplex on Manhattan's Upper East Side. But soon after moving in, a more sinister picture of the apartment emerges when a mysterious woman arrives and claims the property used to belong to the infamous and recently-deceased Jeffrey Epstein. With this news, Noelle becomes obsessed with the visitor--to the point of infatuation. As the pair plunge deeper into the conspiracies of the Epstein case, Addie falls into her own bizarre state: a pseudo-possession complete with inexplicable fits of age-regressed sexual mania. As they peel back on these strange occurrences, the truth reveals itself to be more twisted than they could have ever imagined.
Winner, Best First Feature Award, Berlin Film Festival 2021
"As political allegory, it's fairly obtuse. As film-making, it's spirited rather than polished but that has its attractions. As comedy, it's darker than pitch. Be prepared for precious bodily fluids." (Sydney Morning Herald)
"While your response may vary, there's no denying the force of Dasha Nekrasova's filmmaking or the legitimacy of the messages she seeks to convey." (Rue Morgue Magazine)
"In Dasha Nekrasova's debut horror feature, 'The Scary of Sixty-First,' the ghost of Jeffrey Epstein sweeps into the lives of some disaffected twenty-somethings and turns them inside out." (Dread Central)
"[These] archetypes play well in this giallo-style, Dario Argento, 'Eyes Wide Shut' and 'Rosemary's Baby'-adjacent world Nekrasova helms. It feels like an updated version of the latter, so much so that I was half-expecting to see a woman show up with a pixie cut at some point. Where sometimes too much homage can sink the ship, 'The Scary of Sixty-First' is well-served by sticking close to its influences and using their tropes in updated and specific ways—specifically in how it's shot, which harkens back to Polanski's most famous film, Argento's entire oeuvre and other giallo classics." (Paste Magazine)
#MonsterMonday, January 17
Doors 8:50 pm | Movie 9:15 pm *Please arrive on time. Start time subject to change.
Tickets $13 | $13 at the door
THE SCARY OF SIXTY FIRST (Dasha Nekrasova, 2020 / 81 mins / 18A) Two roommates' lives are upended after finding out that their new Manhattan apartment harbors a dark secret.
Tickets no longer on sale for this event.
This event is over! Check out our events currently on sale