Run N Gun 2022: Rio Theatre Megapass
6:00pm - Monday, Jul 4, 2022
Run N Gun 2022 Rio Theatre Megapass: 4 Screenings for $25!
All of this year's screening events at the Rio Theatre are $12 each, and are jam-packed with world premieres of films made for Run N Gun: Vancouver's 48 hour Film Competition.
If you want to go to all the screenings and after-parties for the July 4 & 6 shows, save some money and get the Run N Gun 2022 Rio Theatre Megapass.
*Please note: Online Megapass sales will end at 5:00 pm on July 4. Passes will also be available for purchase at the box office on the day of the show.
*Minors permitted to some shows. Must be 19+ w/ ID for bar service. All seating at the Rio Theatre is general admission.
**Sorry, Rio Theatre Groupons and passes n/a for this event.
Venue Location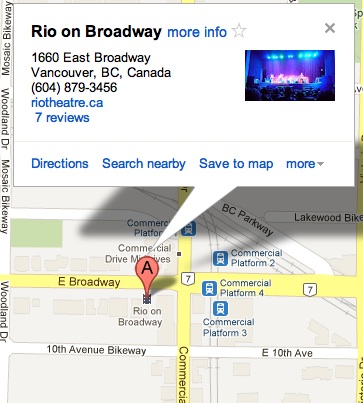 Share this event