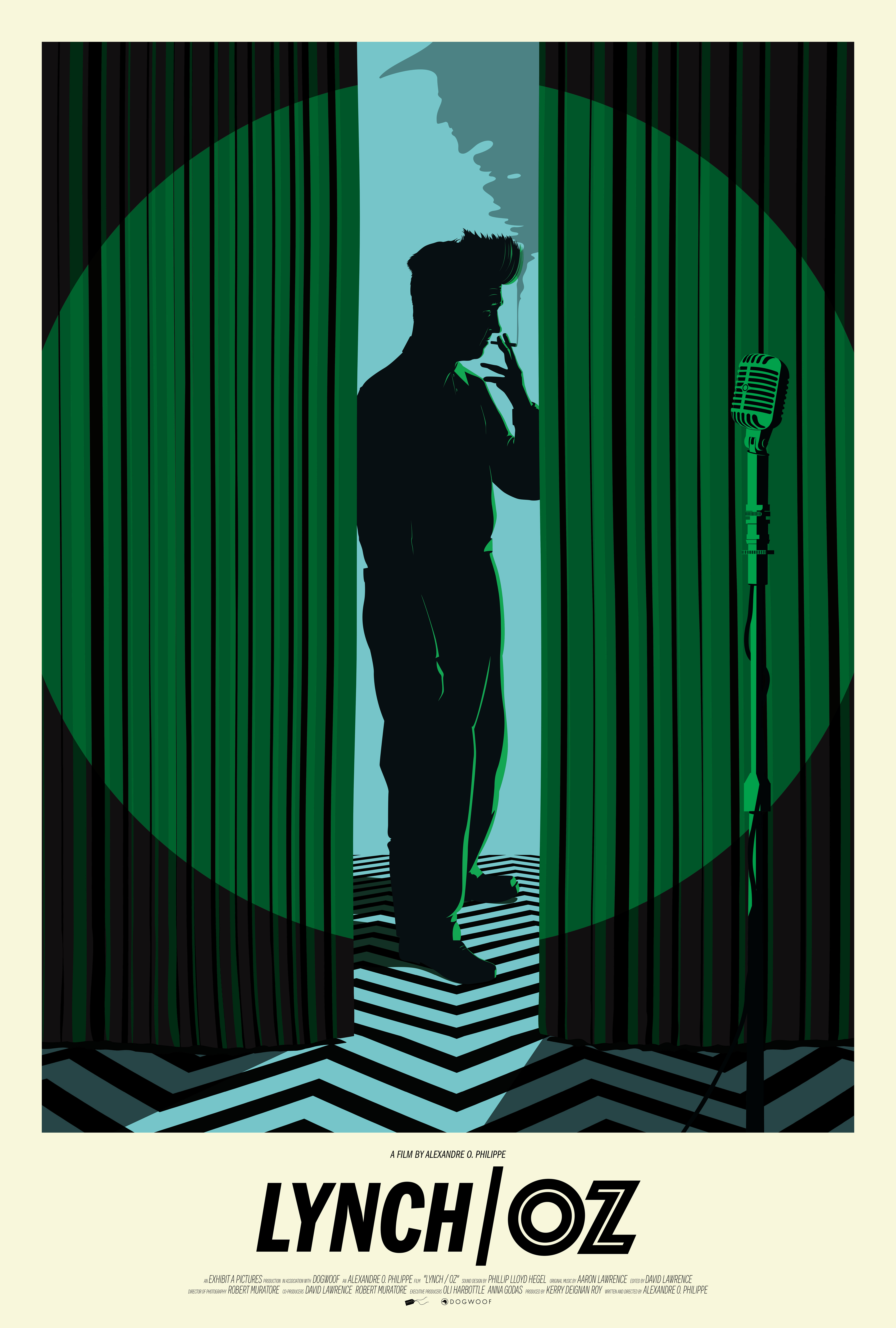 Lynch/Oz (Director in Attendance for Q&A)
4:00pm - Sunday, Nov 27, 2022
Acclaimed filmmaker Alexandre O. Philippe has made a made his mark crafting documentaries - notably LEAP OF FAITH: WILLIAM FRIEDKIN ON THE EXORICST, MEMORY: THE ORIGINS OF ALIEN and 78/52:HITCHCOCK'S SHOWER SCENE (examining a certain watershed moment in PSYCHO) - that straddle the space between appreciative love letters and cinematic essays that might serve as comprehensive study guides.
His latest, LYNCH/OZ, is no exception. In it, Philippe explores one of the most fascinating puzzles in the history of motion pictures: The enduring symbiosis between America's primordial fairytale, THE WIZARD OF OZ, and David Lynch's singular brand of popular surrealism.
The themes, images, and cultural vernacular of Victor Fleming's THE WIZARD OF OZ continue to haunt David Lynch's art and filmography—from his very first short, "The Alphabet," to his latest series, "Twin Peaks: The Return." Arguably, no filmmaker has so consistently drawn inspiration—consciously or unconsciously—from a single work. Is David Lynch trapped in the land of Oz? If so, can we derive a new appreciation for Lynch's body of work from taking a closer look at how it intersects and communicates with THE WIZARD OF OZ? In turn, do MULHOLLAND DRIVE, LOST HIGHWAY, or THE ELEPHANT MAN have something to say about the enduring resonance of America's most beloved holiday movie?
Through six distinct perspectives and narrated by some of contemporary cinema's most exciting voices, LYNCH/OZ will take us down the proverbial rabbit hole, help us re-experience and re-interpret THE WIZARD OF OZ by way of David Lynch, to deliver a whole new appreciation for Lynch's symbolism through the lens of his greatest influence. With John Waters, Karyn Kusama, Justin Benson, Aaron Moorehead, David Lowery, Rodney Ascher, and Amy Nicholson.
Director Alexandre O. Philippe will be joining us at the Rio Theatre for an in-person post-screening Q&A.
OFFICIAL SELECTION
Tribeca Film Festival
Fantasia Film Festival 2022
Fantastic Fest 2022
Sitges Film Festival 2022
"If "The Wizard of Oz" is one of your favorite movies, and if Lynch is one of your favorite filmmakers, then watching "Lynch/Oz" is like seeing two old cinematic friends sitting around talking to each other." (Variety)
"Offers movie-lovers a variety of thoughtful and dynamic new ways of seeing Lynch's work." (The Wrap)
"A hypnotic deep dive into David Lynch's fascination (or obsession) with The Wizard of Oz. Looking at all of his films through the lens of the 1939 classic provides tremendous insight into Lynch's oeuvre." (Dread Central)
"This is a documentary that beautifully fosters critical discourse while also, with every shot, reminding about what a magical experience truly loving a cinematic work can be." (POV Magazine)
"What Philippe does yet again, as with his his previous documentaries, is a bang-up job of examining what makes great films great, and here it is twofold." (CineVue)
Sunday, November 27
Doors 3:30 pm | Movie 4:00 pm *Start time subject to change. Please arrive on time.
LYNCH/OZ (Alexandre O. Philippe, 2022 / 108 minutes) Victor Fleming's film 'The Wizard of Oz' (1939) is one of David Lynch's most enduring obsessions. This documentary goes over the rainbow to explore this Technicolor through-line in Lynch's work.
Tickets no longer on sale for this event.
This event is over! Check out our events currently on sale