Into the Stripper-verse
9:00pm - Saturday, Jan 28, 2023
Swing into 2023 with your favourite friendly neighbourhood web-slingers, Geekenders!
The Geekenders are excited to bring one of their most beloved superheroes to the Rio Theatre on Saturday, January 28. INTO THE STRIPPER-VERSE is a burlesque show that celebrates every version of that lovable photographer from Queens with energetic dancing, comedy, and cheeky satire created by artists just as nerdy as you are.
The Geekenders' popular nerdy cabarets combine the irreverence of the Muppets with the polish and showmanship of a Vegas showgirl revue. Some of Vancouver's silliest and sassiest burlesque dancers will be entertaining you with all different characters from your favourite Spider-Man comics, movies, and cartoons for INTO THE STRIPPER-VERSE!
So grab a friend and join us for the geeky, sexy, body-positive, energetic, reference-filled and super hot night out with the nerd community that you love!
Saturday, January 28
Doors 8:00 pm | Show 9:00 pm *Start time subject to change. Please arrive on time.
Early Bird Tickets (Limited Number Available!) $25
General Admission $30 advance | $35 at the door
VIP (Reserved Seating, Rows 1-6 Centre Section) $35 | $40 at the door.
About The Geekenders:
Geekenders, called a "cult sensation" by Vancity Buzz, is British Columbia's pre-eminent geeky theatrical and performance troupe. Producing 'nerdlesque' shows, variety shows, fandom-based parties, plays, and immersive theatre, Geekenders is, first and foremost, about community. Our emphasis is always going to be about providing a quirky, interesting evening full of art, socializing and fun for those of us who might not otherwise spend their Friday at a party. What can you expect from any Geekenders show? Original performances from some of Vancouver's favourite geeks, nerdlesque, variety acts, comedy, performers both seasoned and brand new, singalongs, and new and different themes that combine nostalgia, memes, and iconic pop culture.
Hosted by RAGE AGAINST THE PUSHEEN!
Starring:
SEXA DECIMAL!
FAIRLITH!
MAXX DAMAGE!
JASPURR MOANS!
BABE FROMAN, THE SAUSAGE QUEEN OF CHICAGO!
SYLPHIE NYX!
ROXY REVERIE!
LYSSA STRATA!
THE NEWEST GRADUATING CLASS OF NERDLESQUE FOR NEWBIES!
With...
THE GEEKENDERS SOLID GOLD DANCERS!
And your HEADLINER....
ANDROSIA WILDE!!
Venue Location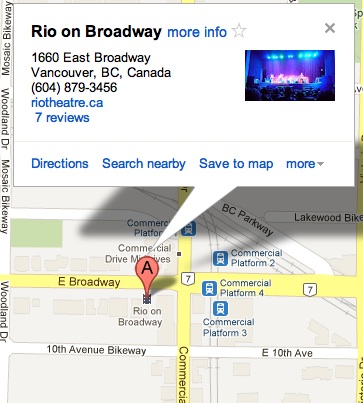 Share this event