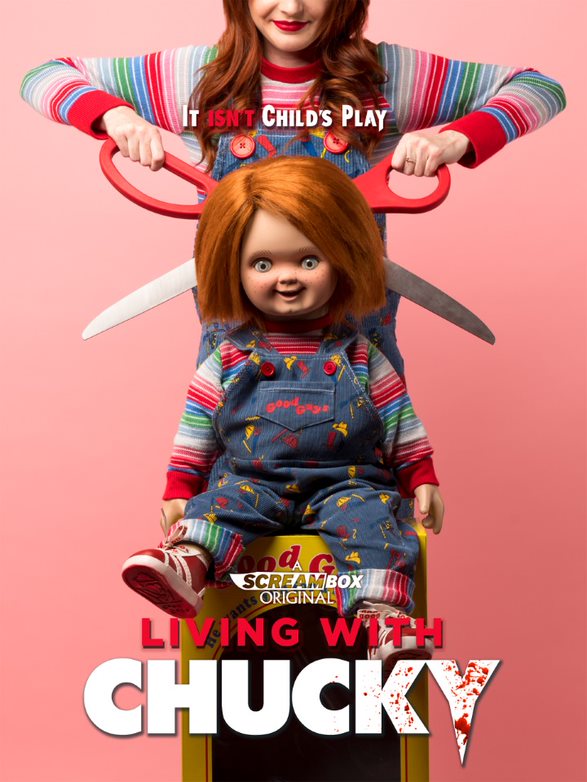 Living With Chucky (Filmmaker Q&A!)
6:30pm - Monday, Apr 3, 2023
LIVING WITH CHUCKY takes an in depth look at the groundbreaking CHILD'S PLAY franchise from the perspective of a filmmaker who grew up within it. Featuring interviews with cast and crew such as Brad Dourif, Jennifer Tilly, Alex Vincent, creator Don Mancini, and many more, this personal film recounts the dedication, creativity and sacrifice that went into making the franchise and its long-lasting impact on the horror community.
Storming into pop culture in the late 1980s, the three-foot menace known as "Chucky" proved that CHILD'S PLAY was anything but. The horror film went on to spawn six sequels, a television series, a reboot, comic books, a video game and merchandise.
Written and directed by Kyra Elise Gardner, daughter of legendary special effects artist Tony Gardner, LIVING WITH CHUCKY looks back at the groundbreaking horror franchise by those there from the beginning. The documentary details the history of the CHILD'S PLAY films by the cast and crew, in addition to Gardner's own relationship with the series and the impact it had on her family. Gardner, who grew up alongside Chucky the killer doll, seeks out other families involved with the films as they recount their experiences working on the franchise, and what it means to be a part of the "Chucky" family.
With Lin Shaye, Marlon Wayans, Abigail Breslin, Christine Elise, John Waters, Billy Boyd, Adam Hurtig, David Kirschner, Don Mancini, Dan Povenmire, Ash T, Anthony Timpone, Alex Vincent.
Filmmakers including LIVING WITH CHUCKY director Kyra Elise Gardner and her dad, legendary FX guru Tony Gardner, will be joining us via Zoom for a live Q&A after the screening.
Special thanks to our friends at Masters FX for their support of this event.
"A heartfelt and charming take on not only of one woman's relationship with her father, but her mass murdering 3 foot tall red headed step brother as well." (Cinapse)
"It's not just a thoughtful documentary that reflects upon the franchise's legacy; it celebrates the families that the killer doll has forged and bonded together." (Bloody Disgusting)
"This is a lot of fun for fans of the Child's Play films. It's got a lot of fun tidbits, and good vibes, as it leads us through how the movies were made and the influence they had on the people who made them." (Dread Central)
"A film full of great stories and packed with details which will fascinate fans." (Eye For Film)
#MonsterMonday, April 3
Doors 6:00 pm | Movie 6:30 pm *Start time subject to change. Please arrive on time.
LIVING WITH CHUCKY (Kyra Elise Gardner, 2022 / 105 mins) A filmmaker who grew up alongside Chucky the killer doll seeks out the other families surrounding the Child's Play films as they recount their experiences working on the ongoing franchise and what it means to be a part of the, "Chucky" family.
Tickets no longer on sale for this event.
This event is over! Check out our events currently on sale