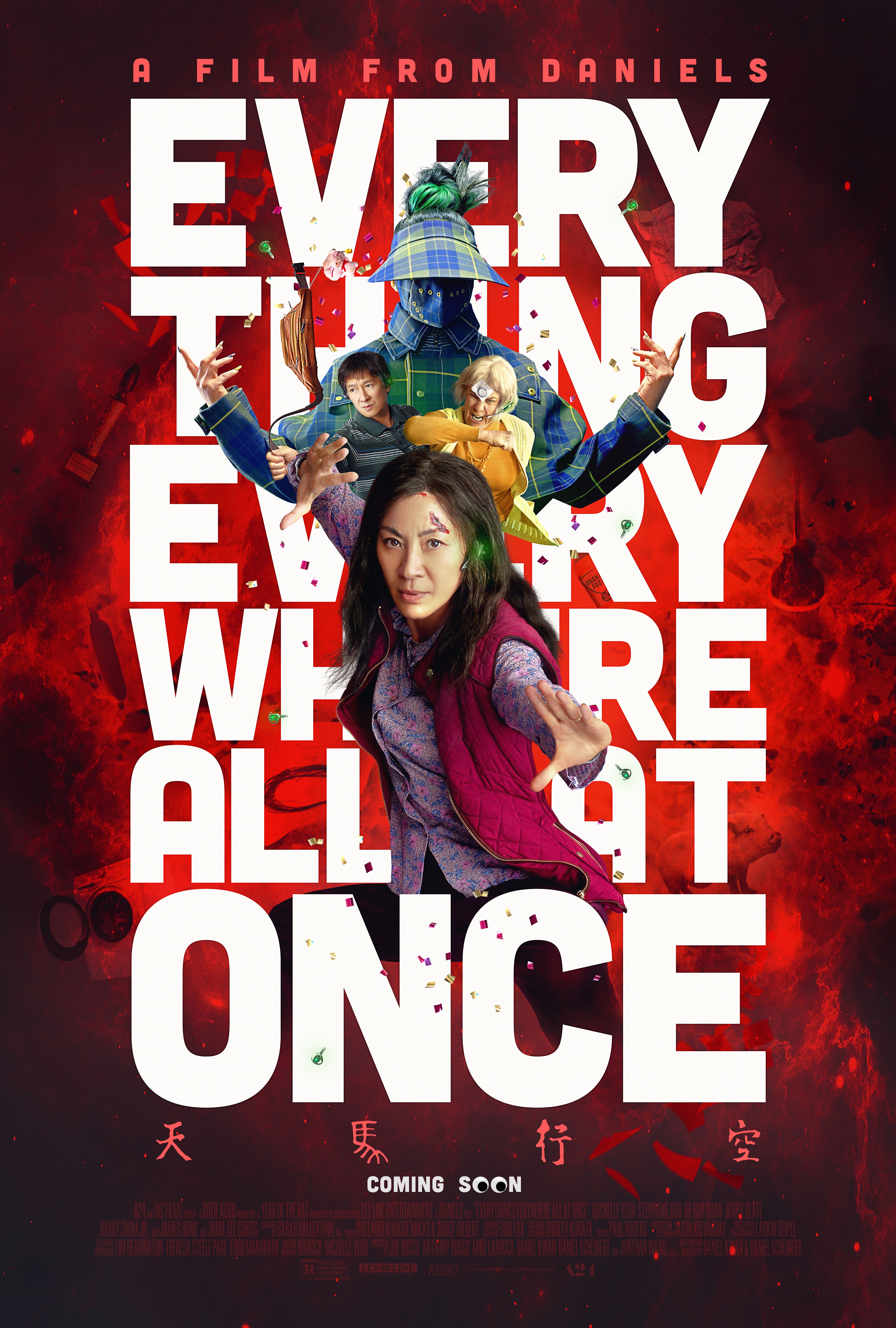 Everything Everywhere All at Once
9:00pm - Tuesday, Mar 28, 2023
EVERYTHING EVERYWHERE ALL AT ONCE has dominated the hearts and minds of movie-loving audiences, critics, and every major awards, from the Golden Globes to the Screen Actors Guild. It is tipped to to be the biggest winner during this Sunday's Oscars telecast, where it is nominated for a whopping 10 awards, including Best Picture. In addition, it is up for multiple historic acting awards, including for Best Actress nominee Michelle Yeoh and Best Supporting Actor nominee Ke Huy Quan.
Directed by Daniel Kwan and Daniel Scheinert (collectively known as "Daniels"), EVERYTHING EVERYWHERE ALL AT ONCE film is a hilarious and big-hearted sci-fi action adventure about an exhausted Chinese American woman (Yeoh) who can't seem to finish her taxes. Featuring Oscar-nominated performances from Stephanie Hsu, Jamie Lee Curtis, Ke Huy Quan and co-starring James Hong, Jenny Slate.
When an inter-dimensional rupture unravels reality, an unlikely hero must channel her newfound powers to fight bizarre and bewildering dangers from the multiverse as the fate of the world hangs in the balance.
"Led by an outstanding Michelle Yeoh, 'Everything Everywhere All at Once' lives up to its title with an expertly calibrated assault on the senses." (Rotten Tomatoes)
"It's absurd and wild and wonderful, and will probably make you cry." (Vox)
"The Daniels and their wow of a star Michelle Yeoh turn this visionary absurdist comedy into a volcano of creative ideas in full eruption. It's like nothing you've ever seen." (ABC News)
Tuesday, March 28
Doors 8:30 pm | Movie 9:00 pm *Start time subject to change. Please arrive on time.
EVERYTHING EVERYWHERE ALL AT ONCE (Dan Kwan & Daniel Scheinert, 2022 / 149 mins / 14A) An aging Chinese immigrant is swept up in an insane adventure, in which she alone can save the world by exploring other universes connecting with the lives she could have led.
Tickets no longer on sale for this event.
This event is over! Check out our events currently on sale