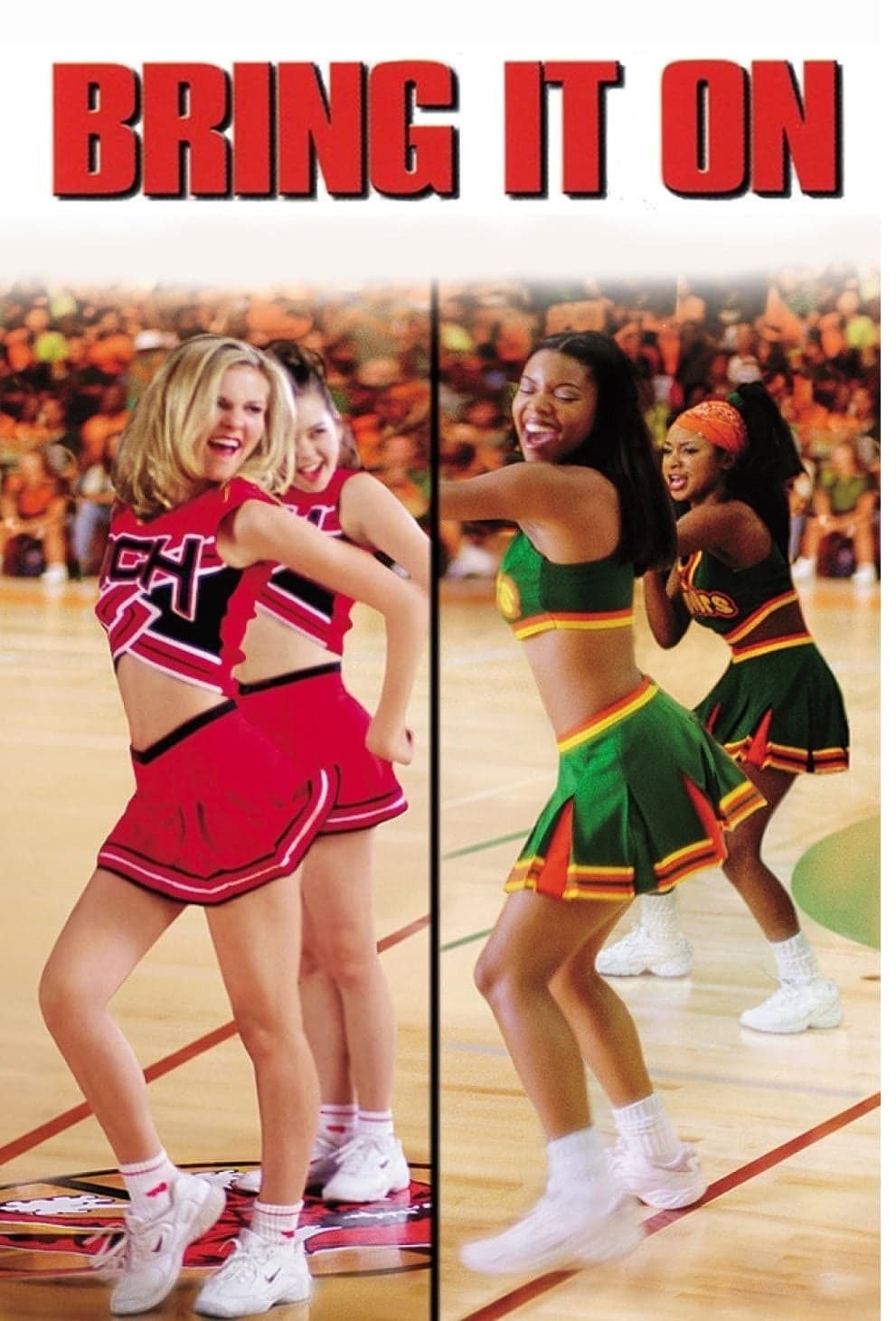 Bring It On
9:30pm - Tuesday, Sep 26, 2023
The Toro cheerleading squad from Rancho Carne High School in San Diego has got spirit, spunk, sass and a killer routine that's sure to land them the national championship trophy for the sixth year in a row. But for newly-elected team captain Torrance, the Toros' road to total cheer glory takes a shady turn when she discovers that their perfectly-choreographed routines were in fact stolen from the Clovers, a hip-hop squad from East Compton, by the Toro's former captain. With Kirsten Dunst, Eliza Dushku, Jesse Bradford, Gabrielle Union)
"'Bring It On' spins off one sly little joke after another, and the smart ensemble makes every one of them work." (Sight & Sound)
"Under the film's spry surface and Kirsten Dunst's sunny smile, there's a brutal critique of the sports meritocracy (and, more broadly, meritocracy as a supposed system that justly rewards hard workers)." (Screen Queens)
Tuesday, September 26
Doors 9:00 pm | Movie 9:30 pm *Start time subject to change. Please arrive on time.
BRING IT ON (Peyton Reed, 2000 / 98 mins / 14A) A champion high school cheerleading squad discovers its previous captain stole all their best routines from an inner-city school and must scramble to compete at this year's championships.
*Minors OK. Must be 19+ w/ID for bar service.
*Rio Theatre Groupons and Rio Theatre passes are OK for any single film screening only. Please redeem at the box office.
*Online sales end an hour before showtime; unless otherwise noted, tickets are always available for purchase at the box office prior to showtime. Our box office is typically open 30 minutes before showtime. All seating is General Admission; please arrive 20-30 minutes prior to showtime to ensure great seats and time for treats. All Rio Theatre tickets are final sale.
*If you are looking to redeem either a Rio Theatre gift certificate or Groupon to any regular Rio Theatre screening: You can either email us in advance <info@riotheatre.ca> and give us a "heads up," or do it at the box office prior to showtime. (We seat 400+ people and our regular screenings are very rarely at capacity – you should not have issues being admitted.)
*Minors OK. Must be 19+ w/ID for bar service. Please arrive 20-30 minutes prior to showtime to ensure great seats - and time for treats!
*Rio Theatre Groupons and Rio Theatre movie passes are OK for any regular single film screening only. Please redeem at the box office.
*Advance ticket sales end an hour before showtime. Unless otherwise noted, tickets are always available for purchase at the box office prior to showtime (subject to availability). All Rio Theatre tickets are final sale.
*If you are looking to redeem either a Rio Theatre gift certificate or Groupon to any regular Rio Theatre screening: You can either email us and reserve your tickets in advance info@riotheatre.ca, or do it at the box office prior to showtime. (We seat 400+ people and our regular screenings are very rarely at capacity - you should not have issues being admitted.)
Venue Location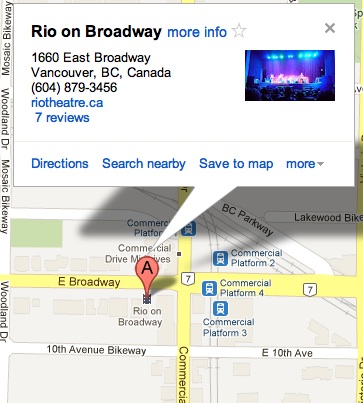 Share this event